Diversity and Inclusion
Starting this year, the Data Management community begins an integrated effort to promote diversity and inclusion in all aspects of our professional activities. MDM 2021 participates in this effort (alongside SIGMOD, VLDB, SoCC, ICDE and EDBT/ICDT) which celebrates the diversity in our community and welcomes everyone regardless of age, sex, gender identity, race, ethnicity, socioeconomic background, country of origin, religion, sexual orientation, physical ability, education, work experience, etc. It also welcomes people and opinions of all political persuasions, as long as they abide by the ACM policy against hate speech and harassment.
Specific information can be found in the following, dedicated web site: https://dbdni.github.io
If you have any comments, questions, suggestions, or complaints, please email the ICDE/ICDT Diversity and Inclusion Chair: Vana Kalogeraki (vana@aueb.gr)
---
Diversity and Inclusion Debrief
---
Day 1 - MDM Education: Tue., Jun. 15
| | | | | | |
| --- | --- | --- | --- | --- | --- |
| Toronto | Seattle | Paris | Athens | Beijing | Brisbane |
| EDT (UTC-4) | PDT (UTC-7) | CEST (UTC+2) | EEST (UTC+3) | CST (UTC+8) | AEST (UTC+10) |
| 14:30 - 15:30 | 11:10 - 12:15 | 20:10 - 21:15 | 21:10 - 22:15 | 02:10 - 03:15 | 04:10 - 05:15 |
Session co-chairs:
Vana Kalogeraki (Athens University of Economics and Business, Greece) and Panos K. Chrysanthis (University of Pittsburgh, US)
Bias and Representation in Sociotechnical Systems
- Danaë Metaxa, Stanford University, USA
Abstract
Algorithms play a central role in our lives today, mediating our access to civic engagement, social connections, employment opportunities, news media and more. While the sociotechnical systems deploying these algorithms—search engines, social networking sites, and others—have the potential to dramatically improve human life, they also run the risk of reproducing or intensifying social inequities and tensions. In this talk, I will discuss some of my research addressing whether and how these systems are biased and how those biases impact users, towards the aim of building better sociotechnical systems. I will touch on my prior work examining aesthetic bias in web design and its impacts on users, as well as a recent project auditing gender and race in image search results for common U.S. occupations and measuring people's responses to such search results. Finally, I will conclude by discussing the implications of such work for researchers, system designers, and policymakers.
Bio
Dr. Danaë Metaxa (they/them) is a Postdoctoral Scholar with the Stanford University Center on Philanthropy and Civil Society, working on the Program for Democracy and the Internet. Danaë holds a PhD in Computer Science from Stanford University; during their PhD, Danaë was also a fellow with the McCoy Center for Ethics in Society and the winner of an NSF Graduate Research Fellowship. Their research interests focus on sociotechnical systems' effects on users in high-stakes social contexts like employment and politics. Next year Danaë will be joining the Computer and Information Science department at the University of Pennsylvania as an assistant professor, with a secondary appointment in the Annenberg School for Communication.
Disrupting Models of Diversity & Inclusion and Undergraduate Research: Inside the iSchool Inclusion Institute (i3)
- Kayla Booth , University of Pittsburgh, USA
Abstract
This talk will briefly explore commonalities across undergraduate research programs designed to recruit students from underrepresented populations into graduate programs and careers in information and computing. It will then introduce the iSchool Inclusion Institute (i3), a national undergraduate research and leadership development program with 11+ years of success, that employs a disruptive model by building its infrastructure around relationships. Together, we can extend the conversation beyond recruitment towards retention and community.
Bio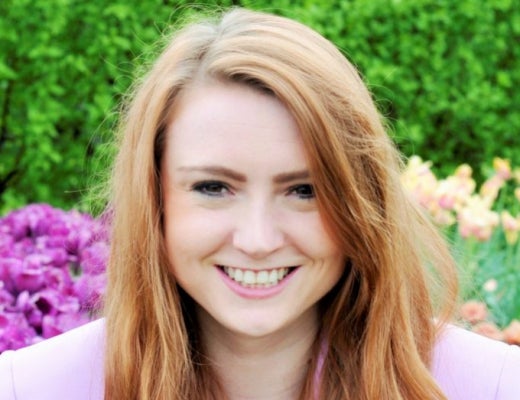 Dr. Kayla Booth (she/her) is the PI/Director of the iSchool Inclusion Institute (i3), as well as a Research Assistant Professor in the Department of Informatics and Networked Systems at the University of Pittsburgh's School of Computing and Information. Her research explores Designing, Implementing, & Evaluating tech-based interventions geared towards marginalized youth populations, specifically in education and mental health contexts.